Single (KLONK*Records)
Key To My Heart

Der Erfolg mit dem letzten Album "Snuggle Up" und der nachfolgenden Tour hat Multi-Instrumentalist und Singer/Songwriter LIGHTWORKER*T motiviert, seine einmalige Kombination aus positiver Energie mit zeitgenössischem Wohlfühl-Folk-Pop-Rock weiter aufzubauen und in einer beeindruckenden internationalen Produktion auf ein neues Niveau zu heben. Die Single "Key To My Heart" macht dabei den Anfang und ebnet den Weg für eine ganze Reihe neuer Werke, deren Licht aus Burgenland weit in die Welt scheint. So erscheint bereits im September 2017 das nächste Album.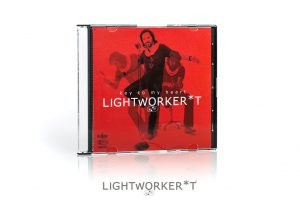 "Key To My Heart" ist für LIGHTWORKER*T eine Gelegenheit, "Danke" zu sagen. Für den guten Zuspruch der Fans genauso wie für all jene, die die Musik weiterentwickelt haben. Ex-Philharmoniker Claus Riedl etwa – er hat seinen positiven Einfluss als Streicher im Sound. Oder der durch Zufall in Rust zum Projekt gestoßene David Bronner mit seiner größeren Sicht auf die Produktion, womit ein neues internationales Level erreicht wurde.
Für Fotos, Cover-Artwork und Grafik zeichnet sich Reinhard Gombas von Studio HÄC-MÄC verantwortlich. Der offizielle Videoclip zu "Key To My Heart" stammt von Christian Machacek (Magic Entertainment).
Lyrics (pdf)
Jetzt laden: iTunes | amazon | iGroove | Spotify | Deezer | Google Play …
(Mehr Shop-Links hier)